I've had a few people message me over the past few days, especially in...
I've had a few people message me over the past few days, especially in response to these two posts, feverishly asking me if I'm "one of those social justice bloggers" and I'd like to talk about how uncomfortable of a thing it is that people do that, and their general attitude towards what is a pretty nebulous conceptualization of a group of people anyway

The answer to that question is no, I guess, I'm actually just a dude who falls under the category of someone of lesser privilege as a visible minority but of greater privilege as a dude and yes, privilege is a thing that exists and I know these constructs aren't things we as people ask for, but actually acknowledging them and realizing how they shape your perception of the world is really crucial to inspiring meaningful and progressive dialogue

So I'm not really a "social justice blogger", I'm just someone affected by those issues

But here's the thing… what if I was? Why is that such a bad thing

I know you're smart enough to know that not everyone who blogs about feminism or anti-racism or LGBTQ rights aren't like these caricatures you immediately visualize when that term is used as a pejorative

But it's like you're so threatened by the idea that maybe you do some things, knowingly or not, that are inherently bigoted that you'd prefer to simply disarm anyone who might inspire you to critique your own actions because if you found something, that would mean self-improvement and you can't have that now can you

Now, I know what you're thinking

"I'm just referring to the majority of Tumblr social justice bloggers who get offended by everyth-"


No stop it that's all you're gonna get

There's no way you genuinely believe that it's a majority here but that's not going to stop you from making lazy and contrived jokes about trigger warnings and gender identity and rape culture because reapproaching the lens through which you view the world would be way too much work wouldn't it

I say this all as a person who previously joined in on some of this straw-mannery around last spring but thinking about what I was actually doing led me to realize that not every person who writes and thinks about things like privilege and feminism and race and LGBTQ and intersectionality is going to go off on you about how their mom not letting them sleep in after staying up all night is an example of "diurnal privilege" - yes that happened, but it's not typical, and that's my point

I know appealing to people's general sense of decency doesn't always end well so if there's one hope I have left it's that those jokes are fucking boring and nothing should insult an aspiring internet funnyperson more than the idea that what they're doing just isn't funny on a basic level of creativity and imagination  privilege

You're boring, stop it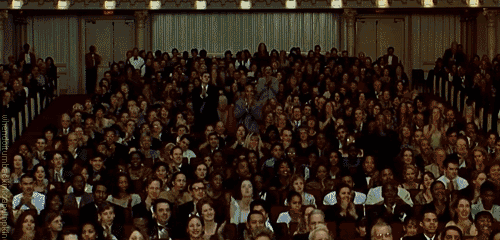 Possibly one of the top Witch-feminist-Toriphile-Silent-film-enthusiast-John Waters-worshiping-June-jazzing-glamourbombing-artists in the charmless city outside Charm City! My art can be found
here
, on Facebook
here
, and on Flickr
here
.