Saying there is racism against whites is like saying bison are a predator of lions just because occasionally a lion will get killed by a bison.
--
And can I ask that we as a people retire the phrase "racist against white people" and variants thereof? It's right up there with "heterophobic", "cisphobic", and "misandry".
Intolerance and bigotry effects everyone, but have some fucking perspective, people. This shit doesn't exist in a vacuum.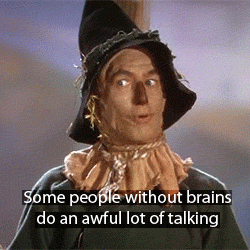 (Source: feministfashionista)
Possibly one of the top Witch-feminist-Toriphile-Silent-film-enthusiast-John Waters-worshiping-June-jazzing-glamourbombing-artists in the charmless city outside Charm City! My art can be found
here
, on Facebook
here
, and on Flickr
here
.