The Seven Stages of Feminist Grief (Todd Akin edition)
SHOCK: What the fuck did he just say?




DENIAL: No, that can't be right.




ANGER: Fucking 'legitimate'?!




BARGAINING: Maybe he's high? 




GUILT: It's my own fault for checking Twitter.




DEPRESSION: FML, people are defending him.




ACCEPTANCE: Whatever. On to the next sexist asshole.
I'd like to add some to this specific edition

VINDICATION (HOWEVER MINOR): Finding articles/posts/commentary that slap that bullshit down better than you think you could.

HILARITY: Watching the GOP sprain muscles in their effort to distance themselves from him.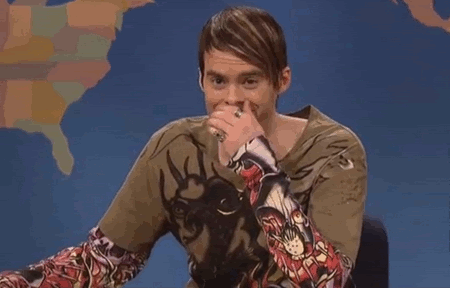 (two gifs for that one, because if we didn't laugh, we'd just cry.)
(Source: jessicavalenti)
Possibly one of the top Witch-feminist-Toriphile-Silent-film-enthusiast-John Waters-worshiping-June-jazzing-glamourbombing-artists in the charmless city outside Charm City! My art can be found
here
, on Facebook
here
, and on Flickr
here
.